2019 SEO Trends
One thing that is always constant is change, and the same is applicable to search engine optimization. With each passing year, SEO changes continuously, and this is something business owners need to be aware of if they want to stay compliant with Google's Guideline and gain an edge over their competition. While 2018 brought some exciting changes to the SEO world, such as amazing page speed and the introduction of Google's mobile-first indexing, the past year didn't live up to its expectations in some ways.
With this year already on the move, knowing SEO trends for 2019 will help you and your business plan effectively for the next 12 months. Below here are some of the SEO trends for 2019.
Mobile-First Indexing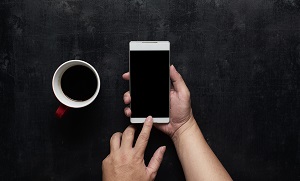 Statistica show that of all the online traffic generated across the world in 2018, more than 52% was from mobile phones.
In March 2018, Google took the initiative to implement mobile-first indexing. What this means is that user interaction with websites through mobile devices will play a key role in how sites are ranked. If a site has a desktop version and a mobile version, then the mobile site gets indexed first. If a website doesn't have a mobile version or the mobile version isn't user-friendly then these sites will miss out on a ranking boost and subsequently the right amount of exposure and traffic.
You can check to see if your website is mobile-friendly by using Google's mobile-friendly tool. Google will let you know which mobile issues to fix.
Voice Search
With the influx of smart devices flooding the market, more people are now relying on smart assistance such as Google Assistant, Siri, Alexa, etc. on their devices to carry out daily functions. With just your voice you can now call a person or locate a destination without typing.
2019 will see an increase in the importance of voice search SEO. Statistics show that voice search makes up for 20% of all queries on Google's mobile app and Android devices. It goes without saying that if businesses want to attract traffic and gain success in a voice-driven world, then they will have to incorporate voice search SEO.
The good news is websites that already have SEO best practices are in good shape, although you will have to take note of the following.
Voice searches incorporate a longer-tail keyword than you what you will usually find on a text search and are voice search are more conversational. So, whereas someone might do a text search of "French Café near me," a voice search will be in the form of "Where is the nearest French Café to me?" Typed searches are often statements, and voice searches are usually questions.
It is essential you know how your audience communicates and talk about what you are offering. You can use Answer The Public to know what people are asking when using their voice for searches concerning your keywords, products, and services.
With voice searches, long-tail keywords provide favorable click-through rates and they are also more affordable. There are lots of paid and free research tools you can utilize to get an insight into popular searches/keywords within your niche.
Schema
Schema.org is a platform that creates, organizes, structures and promotes data code for websites. A clear example of Schema at work is when you view a listing on Google. The title page, short description, a rating, and a brief intro at the top of the page are all visible. This lets Google know what information your page contains so that it can be indexed properly. Every year, Schema update its platform with better and more improved structured data. There is even the talk of Schema coming live for voice searches in the next few years.
Page Speed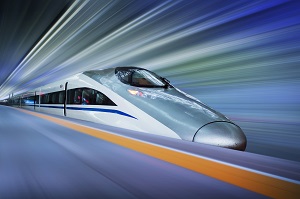 Delivering fantastic user experience and delivering it very quickly could be argued as one of Google's primary focus. In July 2018, Google made mobile page speed an essential ranking factor for mobile devices. Likewise, you can make improvements on your page by using the Google-mobile friendly tool. This will show you where to make the right changes if needed. One thing many people may not know or miss is that even though you have great content on your website that is relevant to a particular search it can still rank, but it pays to have content that loads quickly. Optimizing your website on both desktop and mobile version for faster page speed would be highly recommended.
Local SEO
More people are now looking for destinations that are closest to them, and everyone wants to maximize their time. This is the reason why various search term now includes the phrase "nearby" or "near me." If you want to dominate the competition then you have to make sure your local SEO is top notch.
One way to get an upper-hand is to ensure your local listings and the information on your website are the same. This means your business has to have the same name, phone number, address (also known as NAP) across various listings and online platforms. For example, if you have a Facebook page that allows space for NAP, then that information has to match the NAP from your website. Failure to provide incorrect NAP for each listing may hurt your traffic and exposure. Your website's ranking could be affected as well.
Relevant Content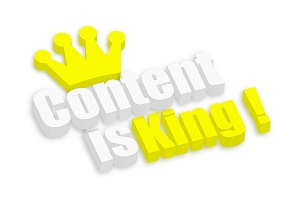 Some believe content is still king. Although there are many factors to ranking, websites with great quality content still rank very well compared to poor quality content. One reason is that Google's ever-improving algorithm can detect and analyze bad quality content. Google may even send in a person to manually rate the content. The websites that rank on the first page of Google usually have high-quality and in-depth content that is relevant to a different array of users. If you want your website to have the best chance of ranking in the first positions or page of Google, then make sure the content matches the user's intent.
Final Words
Mobile search, page speed, and voice-driven searches are increasing daily. User experience is virtually a priority, and there is the need to always generate great content to match users' expectations.
Lots of changes are coming into the SEO world, and not only that but the online world at large. Your business will have to move along with these changes otherwise it will become obsolete. Equip your business with the right SEO best practices to stay compliant with Google's guideline and stay ahead of the competition. Incorporating these 2019 SEO trends into your business will help your business walk in the right path for not just this year but for more years to come.