Client Website Gain 30x Monthly Organic Traffic Cost After 2 Years
One of my clients, whom I've worked with for a little over two years now has had the pleasure of reaping the TRUE services of search engine optimization for his website, and it isn't even maxed out yet. In this case study, I'll show you the growth intervals of my client's website monthly organic traffic cost which increased by 30x time in a little over two years through SEO services.
The focus of this case study is to observe the website's organic growth and not to discuss in-depth SEO methods or tactics.
I will be using screenshots from various software services such as SEMrush, Ahrefs, Google Search Console, etc. We'll be tracking data from December 12, 2017 to February 2, 2020. The screenshots were taken live on the exact date and some of the interfaces may look different, but the data information remain the same. I did not use any "History" filters.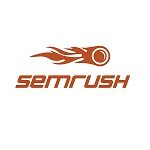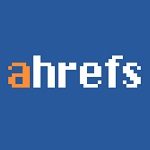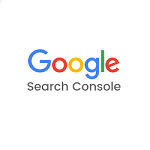 Client
Name: Steve Souder
Website: https://www.souderproperties.com
Business Name: Souder Properties
Business Industry: Commercial & Retail Rental Agency
Steve filled out my discovery form two years ago for a website audit. A couple of days later, I sent him a full SEO video analysis of his website pointing out his current ranking, keyword research, competition analysis, and recommended how we can improve it to rank in Google. We agreed to some terms, and things took off.
Beginning
My main focus on the first month was fixing the onsite issues (also known as On-Page SEO). These tasks included editing and optimizing meta titles and descriptions, inner/page URLs, schema, NAP errors, broken links, mobile-friendly, website speed, image optimization, SSL certification, and some web design.
Here is the screenshot of the 1st month which was taken from an older computer of mine with a lower-end screenshot capture software. This screenshot is actually 2+ years old.
December 12, 2017

Beginning Data
| Keyword | Traffic | Traffic Cost |
| --- | --- | --- |
| 215 | 19 | $109 |
SEMrush, by far my favorite keyword and traffic tool, is a software service company that shows online visibility and marketing analytics for SEO, PPC, content, social media and competitive research. Below is SEMrush's definition of each term. We'll focus mainly on Traffic Cost.
Keywords – The number of keywords bringing users to an analyzed domain via Google's top 100 organic search results.
Traffic – The number of users expected to visit an analyzed domain in the following month on the condition that the average amount of monthly organic traffic stays relatively the same.
Traffic Cost – The estimated average monthly cost to rank for organic keywords in Google Adwords. (For example, if your search engine traffic cost is $2,000, that means that you would have had to spend $2,000 to achieve the online exposure that you generated organically.)
Once I handled the onsite issues, I started on the Off-Page SEO process. Off-Page SEO includes tasks such as daily link building campaigns from local citation, social, relevant, authoritative, and highly trusted websites. I also send a daily keyword ranking report to measure progress. After about two months, we saw our 1st major spike in traffic.
Second Month
February 7, 2018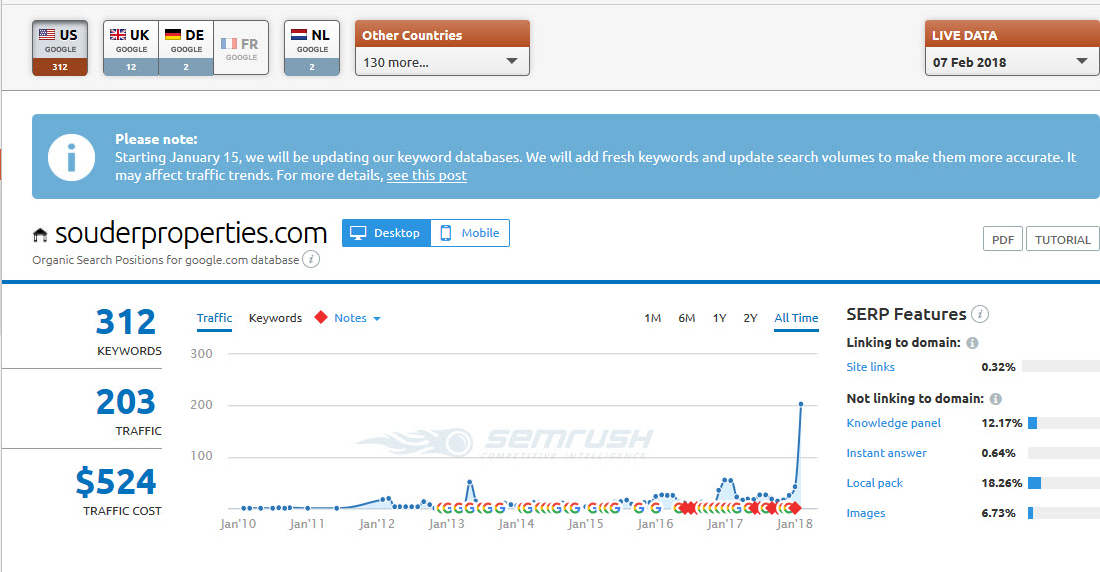 Second Month Data
| Keyword | Traffic | Traffic Cost |
| --- | --- | --- |
| 312 | 203 | $524 |
Monthly organic traffic cost went up by 5x times!! This meant we were on the right track. The spike was also the highest organic traffic cost my client has ever received for his website.
First Year (Halfway Point)
Fast forward one year later.
February 13, 2019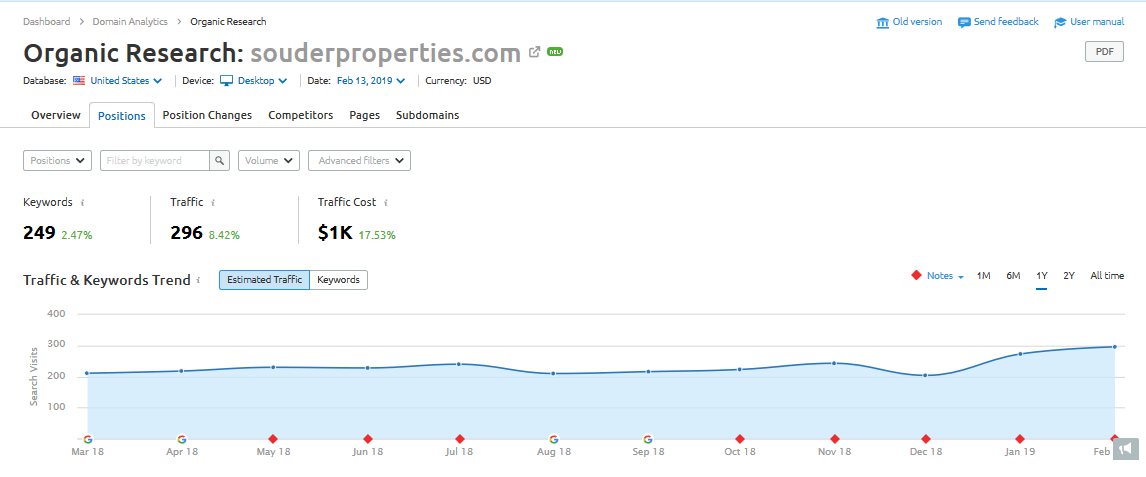 First Year Data
| Keyword | Traffic | Traffic Cost |
| --- | --- | --- |
| 249 | 296 | $1K |
Our monthly traffic cost doubled over a year because we were doing well for our main keywords. We see a lot of consistency, but the rankings were slow, and the reason was due to the Yoast SEO plugin bug that concerned attachment URLs. This bug negatively impacted websites around the spring of 2018. Some sites lost rankings while others were completely de-indexed. All from a plugin! Here's what Yoast SEO had to say about this…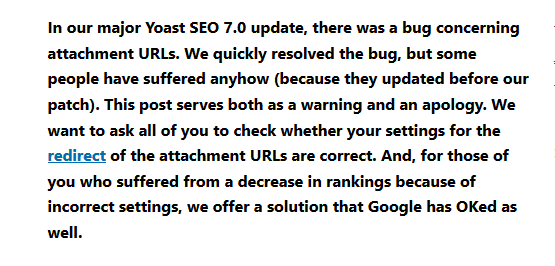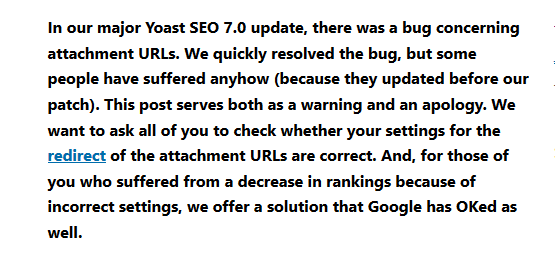 Fortunately, my client's website did not get de-indexed, but we did lose some keywords and ranking positions. We had to install another plugin to purge out the attachment URLs and regain our rankings, but this took a couple of months to recover.
Second Year (Current)
Another year later, and we reach our current destination.
February 2, 2020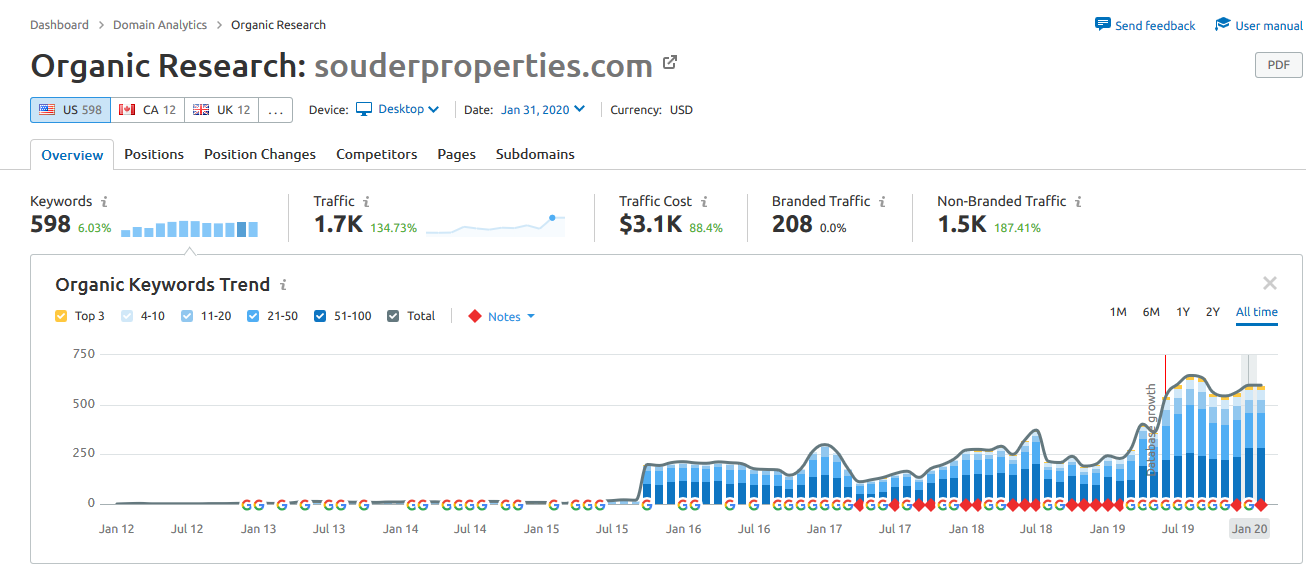 Second Year Data
| Keyword | Traffic | Traffic Cost |
| --- | --- | --- |
| 598 | 1.7K | $3.1K |
Let's double-check from another software service to see how similar the numbers run. Ahrefs is a tool that can audit your website, explore competitors, research keywords & backlinks – all in one place. Using Ahrefs, we see a similar high Traffic Value cost – This metric shows the value of a website's organic traffic, should that traffic have been bought via Google AdWords. Ahrefs updates Traffic Value data at a much slower pace compared to SEMrush, but we will update this screenshot once the February Data pulls in.
Ahrefs

Extra data on growth. Here are the Total Impression data from Google Search Console within the last 16 months.
Google Search Console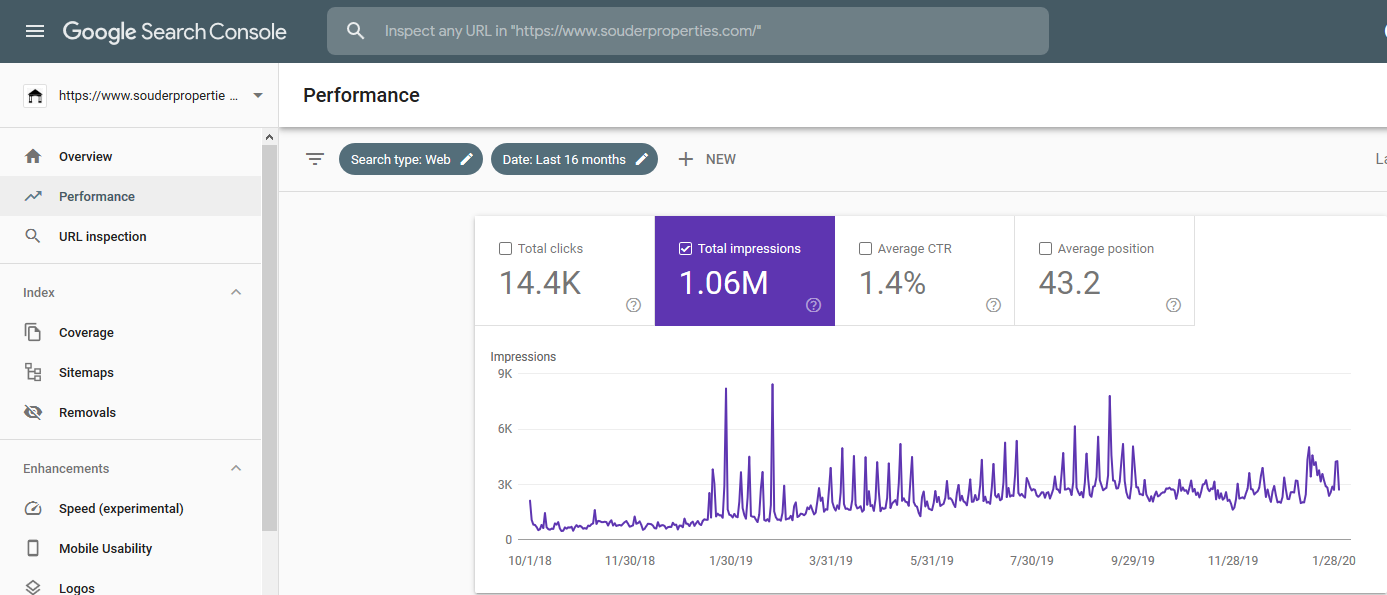 The Results
A little after two years of SEO services, my client's organic monthly traffic cost for his website grew by an astonishing thirty-fold!!
Let's recap and compare the SEMrush data of all the intervals for a better observation.
Beginning Data
| Keyword | Traffic | Traffic Cost |
| --- | --- | --- |
| 215 | 19 | $109 |
Second Month Data
| Keyword | Traffic | Traffic Cost |
| --- | --- | --- |
| 312 | 203 | $524 |
First Year Data
| Keyword | Traffic | Traffic Cost |
| --- | --- | --- |
| 249 | 296 | $1K |
Second Year Data
| Keyword | Traffic | Traffic Cost |
| --- | --- | --- |
| 598 | 1.7K | $3.1K |
Number of Top Keyword Positions (Beginning vs. Now)
Let's take a look at the number of top keywords that my client's website are ranking for and compare the beginning vs now. The keywords positioned on the 1st page of Google will range from 1-10. Positions 1-3 are ideal; 4-10 are good and full of potential, and anything after that is lost in oblivion.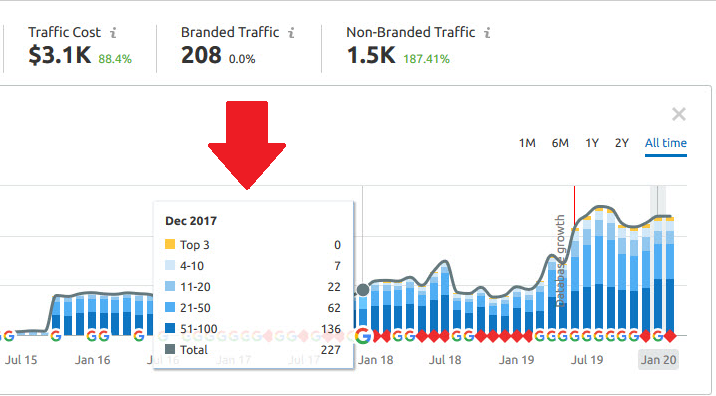 At the beginning of December 2017, the website ranked for a total of seven keywords positioned on the 1st page of Google.
0 keywords = 1-3 Position
7 keywords = 4-10 Positioned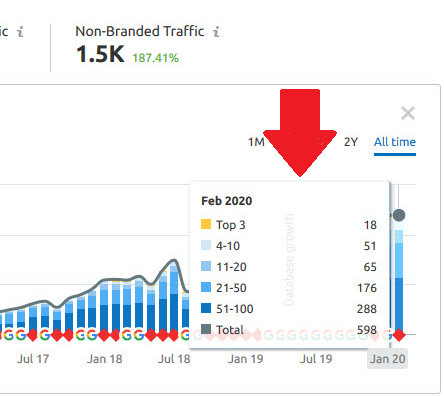 Currently, in February 2020, the website is ranking for a total of 69 keywords positioned on the 1st page of Google.
18 keywords = 1-3 Positions
51 keywords = 4-10 Positions
Mobile Search Traffic
Let's not forget about mobile search traffic (traffic from people who use their mobile devices to search on Google or search engines). Mobile searches surpassed Desktop back in 2015, and so all websites should optimize for mobile traffic.
Below you can see the similarity growth between Mobile and Desktop for the "All-Time" data.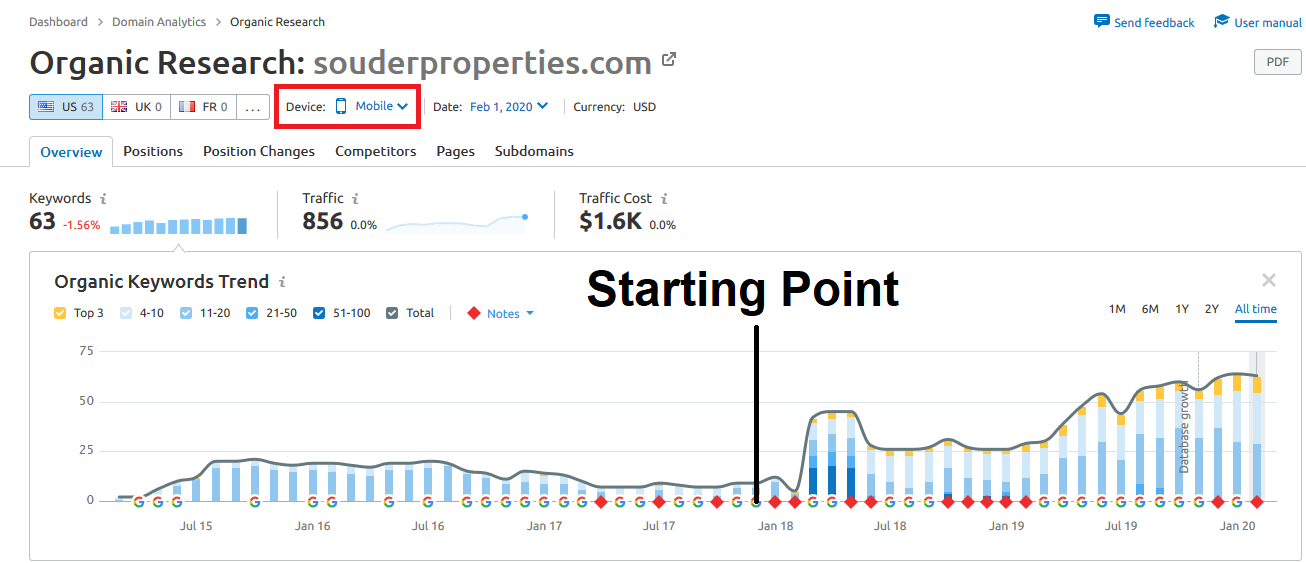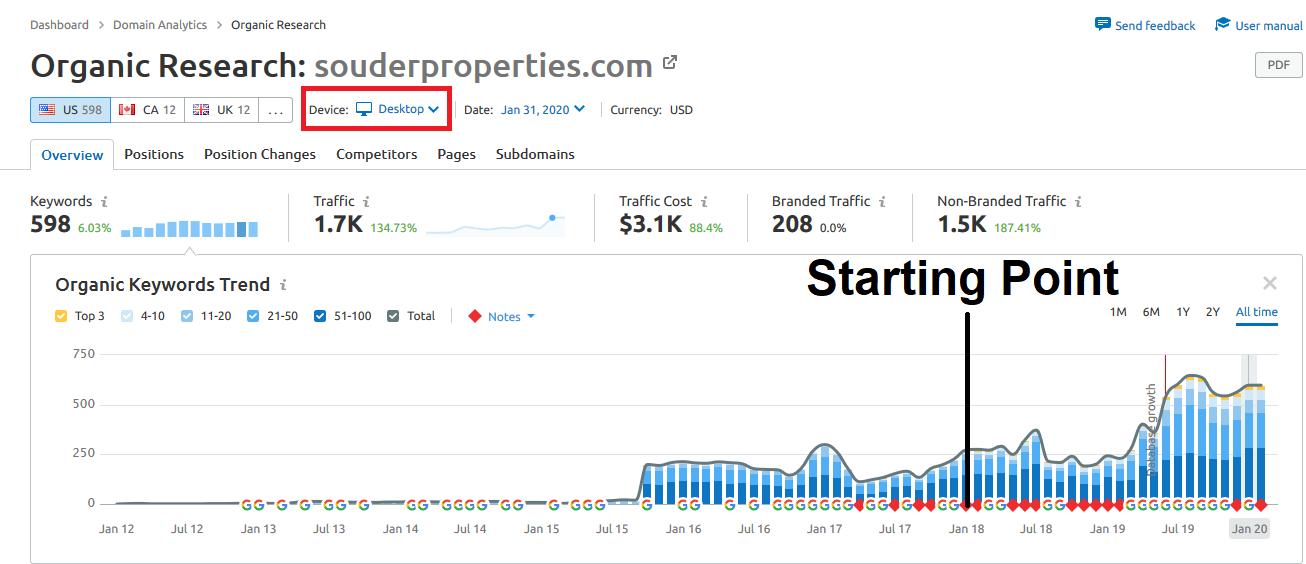 Final Words
My client service in multiple cities and most of the keywords he is currently ranking for are coming only from one city. Imagine if we ranked for all the other keywords and cities. In the coming years, his website will experience even more growth and traffic.
I hope you enjoyed this case study and were able to take something from it. The most crucial factor for a business is traffic, and in this day and age, traffic is everywhere online! People use their devices more than ever searching for services to solve their issues. Right now, your website is a goldmine a great asset to your business and when found on the 1st page of Google by people who want your services can skyrocket traffic to your business like never before.
While SEO is not a sprint; it is a marathon. Give your website quality SEO, and it will flourish like how you've seen in this case study.
Want more traffic for your business? Let us know if we can help you grow your business with our SEO services by clicking on the button below.